iCLINICIAN launches in the App Store
After 8 months of development the latest version of iCLINICIAN is now available in the Apple App Store.  Building on iCLINICIAN's comprehensive list of features designed to support aesthetic clinicians there are a number of new and improved features in our new app.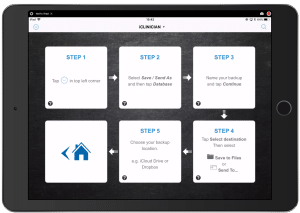 Integrated Backup
Having all of your patient records easily accessible and in a single location is one of the primary benefits of iCLINICIAN. However, as with any electronic data storage solution, ensuring that you have a backup of your patients records in the event of loss or damage of your iPad is very important.  Whilst iCLINICIAN Premium includes automatic cloud based backup, iCLINICIAN Solo which runs locally on your iPad should be backed up to protect your patient records.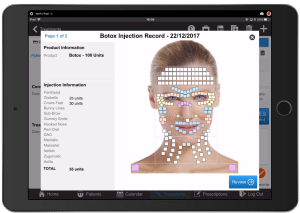 Popover Treatment Cards
Our new popover treatment cards make viewing a client's previous treatment details from their current treatment record card simple with no requirement to navigate away from their current treatment. Just a couple of taps and you can view any previous treatment plan in a handy popover window. This makes it easy to check what you did during previous treatments.